Welcome to Aspire Sales & Electrical Services, LLC, your trusted Memorial electrician. We specialize in delivering high-quality electrical solutions for residential and commercial clients in Memorial and the surrounding areas. With our skilled electricians, we provide a wide range of services, including electrical installations, repairs, and maintenance, to ensure your electrical system is safe, efficient, and up to code. Count on us to address your electrical needs with professionalism and expertise.
Comprehensive Electrical Services in Memorial
At Aspire Sales & Electrical Services, LLC, we offer comprehensive electrical services tailored to meet the unique needs of our Memorial clients. Our experienced electricians are well-versed in handling a variety of electrical projects, ranging from new installations to troubleshooting and repairs. Whether you require lighting design, electrical panel upgrades, or wiring installations, we have the knowledge and skills to deliver reliable and efficient solutions.
Residential Electrical Solutions in Memorial
As a leading Memorial residential electrician, we understand the importance of a properly functioning electrical system in your home. Our dedicated team is equipped to handle all your residential electrical needs, from electrical installations during renovations or new constructions to electrical repairs and upgrades. Whether you're looking to enhance your lighting, install energy-efficient solutions, or ensure the safety of your electrical system, our electricians are here to assist you.
Commercial Electrical Services in Memorial
At Aspire Sales & Electrical Services, LLC, we cater to the unique electrical requirements of businesses in Memorial. Our commercial electricians are experienced in providing a wide range of commercial electrical services, including electrical system design, installations, maintenance, and repairs. We understand the critical role that a reliable and efficient electrical system plays in your business operations, and we strive to deliver solutions that meet your specific needs, budget, and timeline.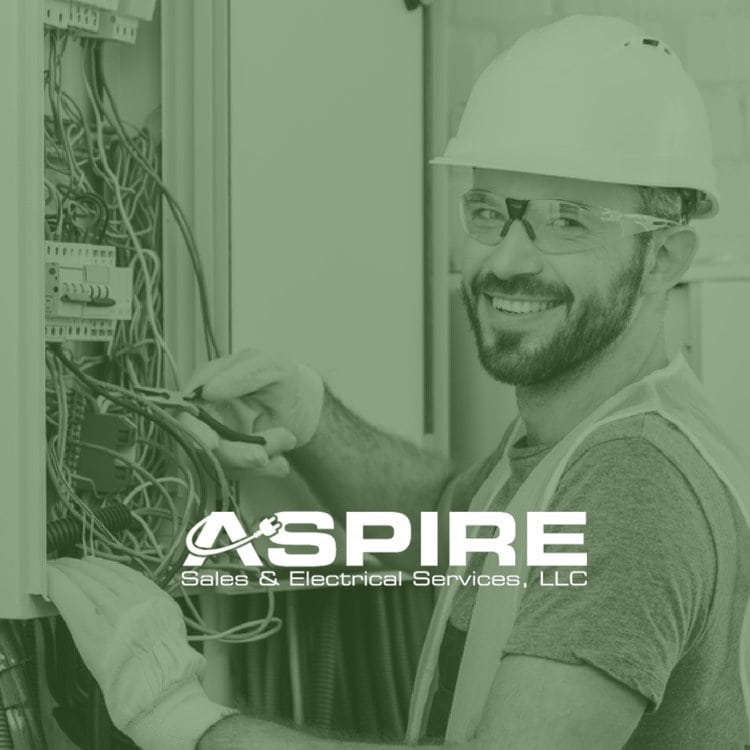 Reliable and Sales-Oriented Approach
At Aspire Sales & Electrical Services, LLC, we take pride in our reliable and sales-oriented approach. Our team of professionals is dedicated to delivering exceptional customer service and top-quality electrical solutions. We understand that electrical projects can be complex and overwhelming, which is why we guide our clients through the process, offering transparent pricing, clear communication, and tailored solutions. Your satisfaction is our priority.
Sienna
River Oaks
Garden Oaks
West University
The Villages
Houston Heights
Houston Galleria
Montrose
Pearland
League City
Contact Your Trusted Memorial Electrician
When you choose Aspire Sales & Electrical Services, LLC as your Memorial electrician, you can expect personalized service, exceptional craftsmanship, and a commitment to excellence. We are here to address all your electrical needs, whether residential or commercial, with the utmost professionalism and expertise. Contact us today to schedule an appointment, and let us exceed your expectations with our reliable and efficient electrical services in Memorial.