Missouri City Electrician: Reliable Electrical Solutions for Homes and Businesses
Welcome to Aspire Sales & Electrical Services, LLC, your trusted Missouri City electrician providing reliable and professional electrical solutions for homes and businesses in Missouri City, Texas. With a commitment to excellence and customer satisfaction, our team of skilled electricians is dedicated to delivering top-quality electrical services tailored to meet your specific needs. Whether you need residential electrical repairs or commercial electrical installations, we are here to serve you with expertise and reliability.
Residential Electrical Services: Enhancing Safety and Comfort in Missouri City Homes
At Aspire Sales & Electrical Services, LLC, we understand the importance of a safe and functional electrical system in your Missouri City home. Our residential electrical services are designed to enhance safety, efficiency, and comfort for you and your family. From electrical repairs and upgrades to lighting installations and home rewiring, our experienced electricians have the expertise to handle all your residential electrical needs. We are dedicated to providing prompt and reliable services, ensuring your home's electrical system is operating at its best.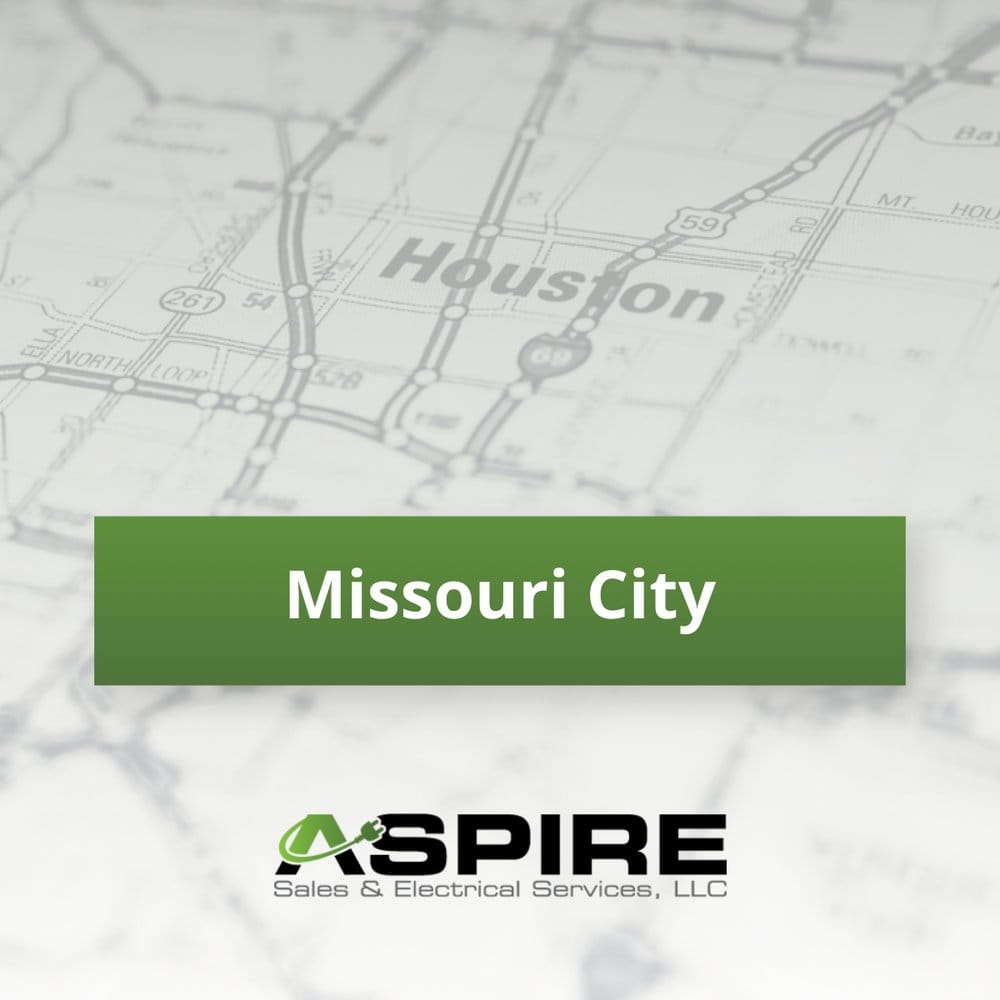 Commercial Electrical Services: Powering Businesses in Missouri City with Efficiency
As a leading Missouri City electrician, we specialize in providing comprehensive electrical services for businesses in the area. Our commercial electrical solutions are tailored to meet the unique needs of your business, ensuring efficient operations and a safe working environment. Whether you need electrical system design, wiring installations, lighting upgrades, or electrical troubleshooting, our skilled electricians have the knowledge and experience to deliver high-quality results. Trust us to keep your business powered and running smoothly.
Expert Electricians: Your Trusted Partner for Electrical Projects in Missouri City
At Aspire Sales & Electrical Services, LLC, we take pride in our team of expert electricians who are dedicated to delivering exceptional service and workmanship. Our licensed and insured professionals undergo rigorous training and stay up to date with the latest industry standards and technologies. We are equipped to handle a wide range of electrical projects, from small repairs to complex installations, ensuring that your electrical needs are met with precision and attention to detail. With a focus on customer satisfaction, safety, and reliability, we strive to be your trusted partner for all your electrical needs in Missouri City.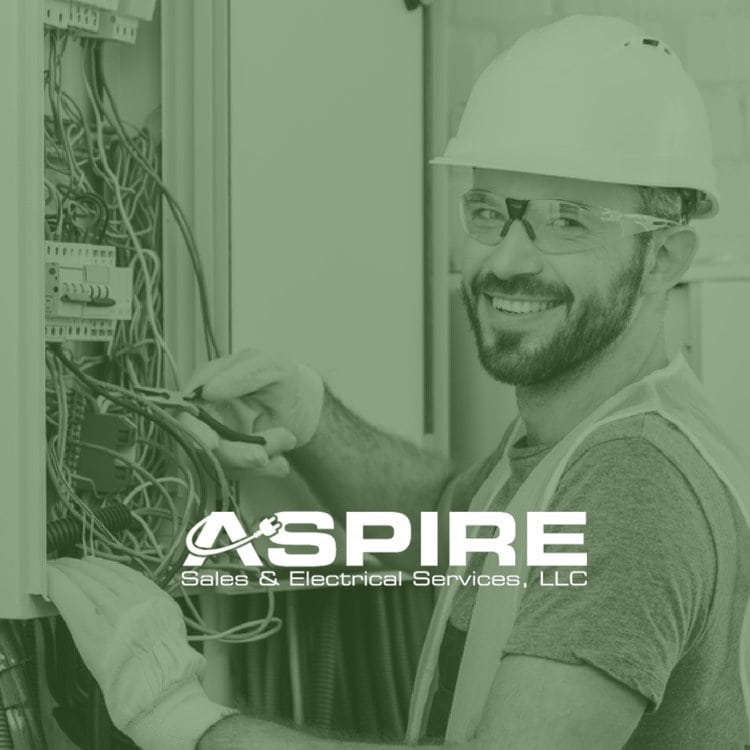 Why Choose Aspire Sales & Electrical Services, LLC?
Reliability and Timeliness: We understand the importance of timely service and strive to be punctual and efficient in every project we undertake. You can rely on us to deliver quality electrical solutions within your timeframe.
Skilled Workmanship: Our electricians are highly skilled and experienced professionals who take pride in their work. We pay attention to detail, ensuring that every job is completed to the highest standards of workmanship.
Safety First: Your safety is our priority. We adhere to strict safety protocols and follow industry best practices to ensure that all electrical installations and repairs meet the highest safety standards.
Personalized Service: We believe in providing personalized service to our customers. Our team takes the time to understand your specific electrical needs and offers tailored solutions to meet your requirements and budget.
Sienna
River Oaks
Garden Oaks
West University
The Villages
Houston Heights
Houston Galleria
Montrose
Pearland
League City
Contact Us for Reliable Electrical Services in Missouri City
When you need a reliable electrician in Missouri City, turn to Aspire Sales & Electrical Services, LLC. Contact us today at [phone number] to schedule an appointment or request a free estimate. Our friendly team is ready to discuss your electrical needs and provide professional solutions that exceed your expectations. Trust us to be your partner in ensuring a safe and efficient electrical system for your home or business in Missouri City, Texas.