Welcome to Aspire Sales & Electrical Services, LLC, your trusted Spring Branch electrician. We are dedicated to providing top-quality electrical services to residential and commercial clients in Spring Branch and its surrounding areas. With our team of highly skilled electricians, we strive to deliver reliable, safe, and efficient electrical solutions that meet your specific needs. From installations and repairs to upgrades and maintenance, we have the expertise and professionalism to handle any electrical project.
Comprehensive Electrical Services in Spring Branch
At Aspire Sales & Electrical Services, LLC, we offer a comprehensive range of electrical services tailored to keep your home or business running smoothly. Our experienced electricians specialize in various electrical projects, including installations, repairs, upgrades, and maintenance. Whether you need assistance with lighting, electrical panels, wiring, or any other electrical component, we have the knowledge and skills to provide reliable and efficient solutions.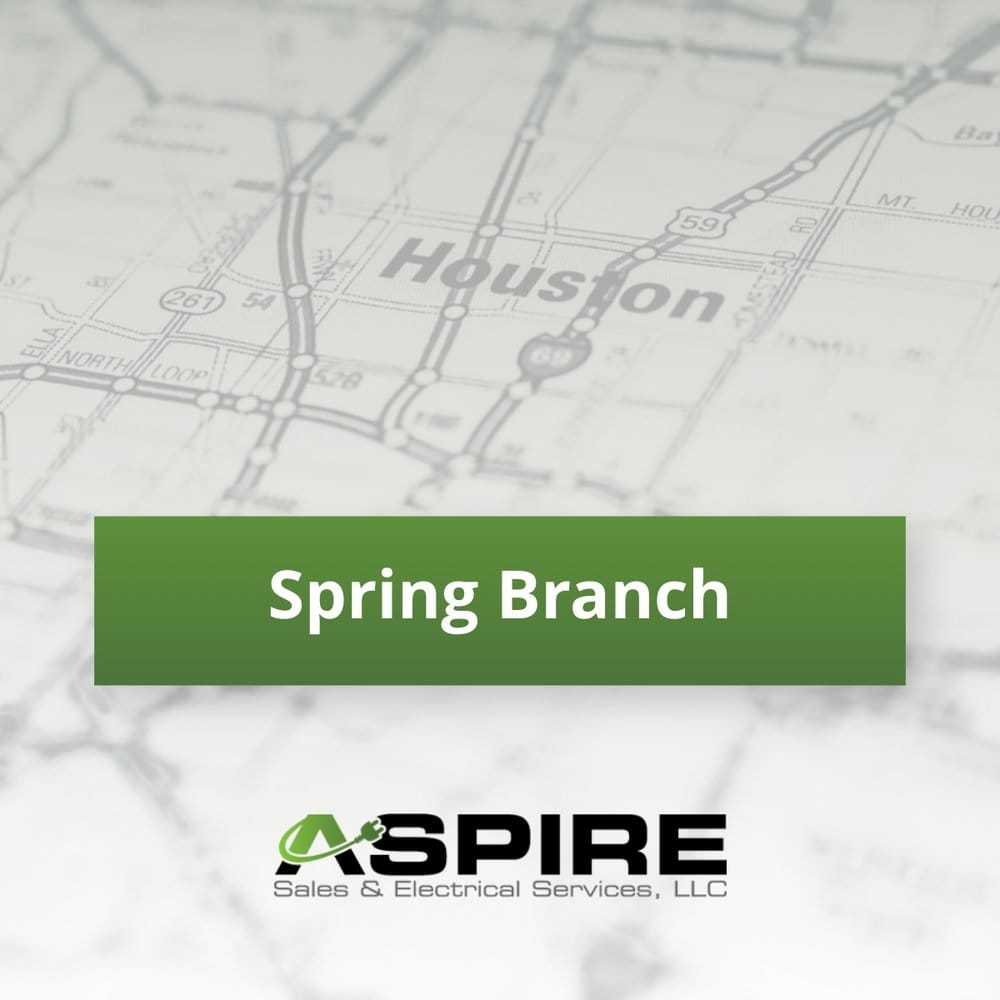 Residential Electrical Solutions in Spring Branch
As a leading Spring Branch residential electrician, we understand the importance of a safe and functional electrical system for your home. Whether you require electrical installations for new constructions, lighting upgrades, outlet replacements, or electrical troubleshooting and repairs, our skilled electricians are equipped to handle any residential electrical project. We prioritize your safety and satisfaction, and our team is dedicated to delivering high-quality residential electrical services tailored to your specific needs.
Commercial Electrical Services in Spring Branch
At Aspire Sales & Electrical Services, LLC, we specialize in providing reliable commercial electrical services in Spring Branch. We understand that businesses have unique electrical requirements, and our expert electricians have the knowledge and experience to handle commercial projects of all sizes. From electrical system design and installations to routine maintenance and emergency repairs, we are committed to keeping your business operating smoothly and efficiently.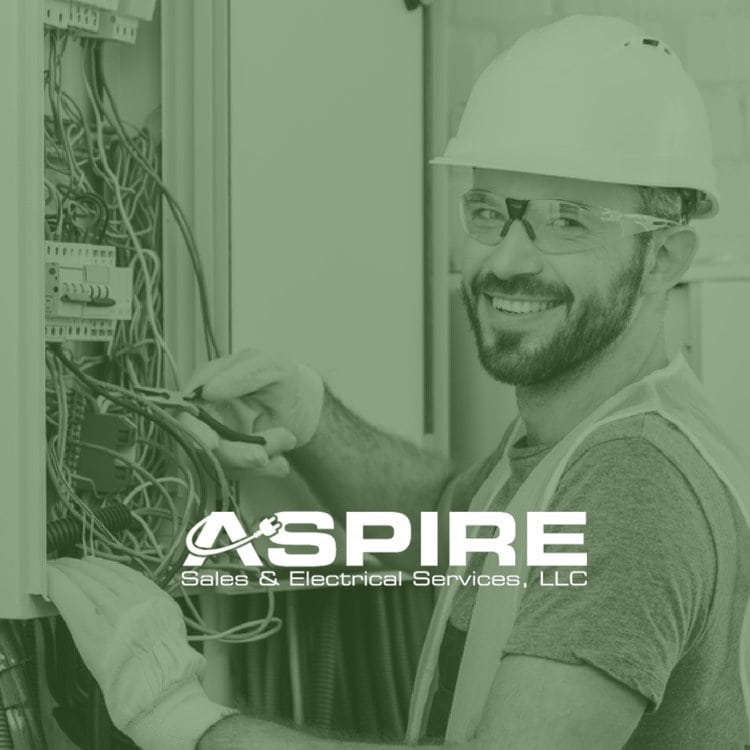 Professionalism and Sales-Oriented Approach
At Aspire Sales & Electrical Services, LLC, we pride ourselves on our professionalism and sales-oriented approach. Our team is dedicated to delivering exceptional customer service, listening to your needs, and providing customized electrical solutions. We understand that electrical projects can be overwhelming, and we aim to simplify the process by guiding you through the options and offering transparent pricing and timelines. Your satisfaction is our priority.
Sienna
River Oaks
Garden Oaks
West University
The Villages
Houston Heights
Houston Galleria
Montrose
Pearland
League City
Contact Your Reliable Spring Branch Electrician
When you choose Aspire Sales & Electrical Services, LLC as your Spring Branch electrician, you can have confidence in our ability to deliver high-quality electrical solutions. Our experienced team, attention to detail, and commitment to customer satisfaction set us apart. Contact us today to schedule an appointment, and let us handle all your residential and commercial electrical needs in Spring Branch.