Richmond Electrician – Aspire Sales & Electrical Services, LLC
Welcome to Aspire Sales & Electrical Services, LLC, your trusted Richmond electrician. We take pride in providing exceptional electrical solutions for residential and commercial clients in Richmond and surrounding areas. With our team of highly skilled electricians, we are committed to delivering reliable, safe, and efficient electrical services that meet your needs.
Comprehensive Electrical Services in Richmond
At Aspire Sales & Electrical Services, LLC, we offer a comprehensive range of electrical services to ensure your home or business operates smoothly and safely. Our experienced electricians are equipped to handle various electrical projects, including:
Electrical Installations: From lighting fixtures and outlets to electrical panels and backup generators, we can expertly install all types of electrical equipment in your Richmond property.
Electrical Repairs: If you're experiencing electrical issues such as power outages, faulty wiring, or tripping breakers, our skilled electricians will diagnose and fix the problem promptly, restoring your electrical system's functionality.
Electrical Upgrades: Whether you need to upgrade your electrical panel to accommodate increased power demands or want to enhance your lighting with energy-efficient options, we can provide efficient and cost-effective solutions.
Electrical Maintenance: Regular maintenance is vital to keep your electrical system operating efficiently and prevent potential hazards. Our maintenance services include inspections, testing, and preventive maintenance to ensure your electrical system is in optimal condition.
Residential and Commercial Electrical Solutions
As your reliable Richmond electrician, we cater to both residential and commercial clients. We understand the unique electrical needs of each setting and provide tailored solutions to meet your specific requirements.
Residential Electrical Services in Richmond
Our residential electrical services are designed to enhance the safety, functionality, and aesthetics of your home. Whether you need assistance with rewiring, lighting design, or electrical troubleshooting, our expert team will handle the job with professionalism and precision.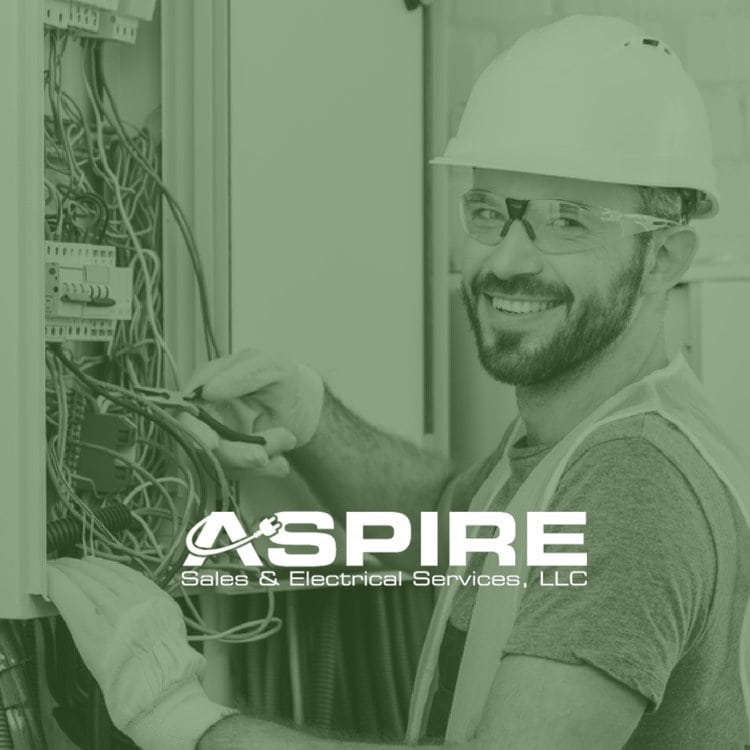 Commercial Electrical Services in Richmond
For businesses in Richmond, we offer comprehensive commercial electrical services. From electrical installations for new constructions and renovations to electrical repairs and maintenance, our electricians ensure that your commercial property operates smoothly and efficiently.
Sienna
River Oaks
Garden Oaks
West University
The Villages
Houston Heights
Houston Galleria
Montrose
Pearland
League City
Choose Aspire Sales & Electrical Services, LLC for Your Richmond Electrical Needs
When it comes to electrical services in Richmond, Aspire Sales & Electrical Services, LLC is your trusted partner. With our commitment to quality, safety, and customer satisfaction, we guarantee reliable electrical solutions that meet the highest industry standards. Contact us today to schedule an appointment with our expert Richmond electricians and experience our top-notch electrical services firsthand. Let us help you with all your electrical needs in Richmond and provide you with peace of mind knowing your electrical system is in capable hands.